4/4
4/4
```
Four steps at a time
There's no need to rush
```
4/4 is a puzzle game where you need to control the character to overcome all the obstacles and get the flag.
In this game, you are allowed to do 4 movements ⬆️⬇️⬅️➡️ and then the game will repeat those movements in random order.
Predict unpredictable moves to avoid spikes and reach the goal 🏁

There are 7 levels in total.
---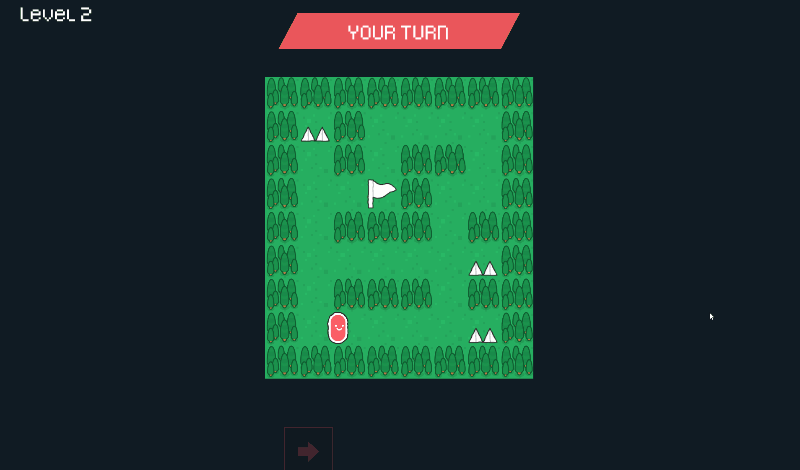 Hope you enjoy this out-of-control puzzle game. Feel free to leave your thoughts in the comments below 👇
Thanks for playing!

assets by https://kenney.nl/
Comments
Log in with itch.io to leave a comment.
The game is quite unique and really interesting. Very good job!
I love the idea of this game. It's a bit challenging, but I'm assuming that its supposed to be. The way the puzzles are laid out in front of you is really neat. I love that the commands go the opposite of what you input. It makes it even more tricky, and when its not almost midnight, I' sure I'll be playing again!
All in all, this game is cute, unique, and overall fun!
I wish you the best in creating games in your present and future.
Much love-
Sky :)
Such a cool puzzle game. the artstyle and the gameplay are neat. I really like your idea !